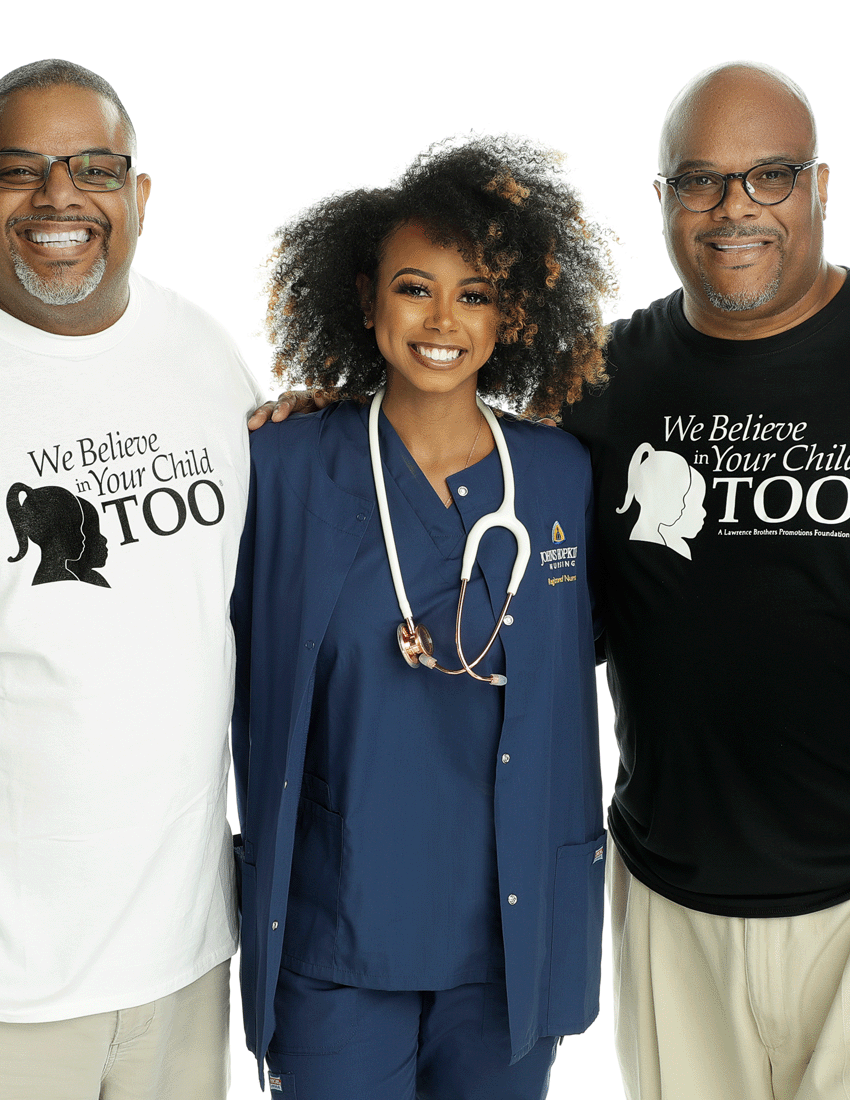 Ayana Alston
Registered Nurse
Ayana Alston, is a Registered Nurse entering my second year of nursing. She currently works in an inpatient rehabilitation unit at The Johns Hopkins Bayview Medical Center in Baltimore, Maryland. At the start of my nursing career, I worked on an inpatient general medicine/ Covid unit within the same organization. I received my Associates degree in Nursing at Blue Ridge Community College in Weyers Cave, Virginia. Prior to nursing school, I had 3 years of experience working at Sentara RMH as a patient care technician on a medical/surgical unit located in Harrisonburg, Virginia. I am currently enrolled at James Madison University to complete my bachelor's degree in nursing in May 2022.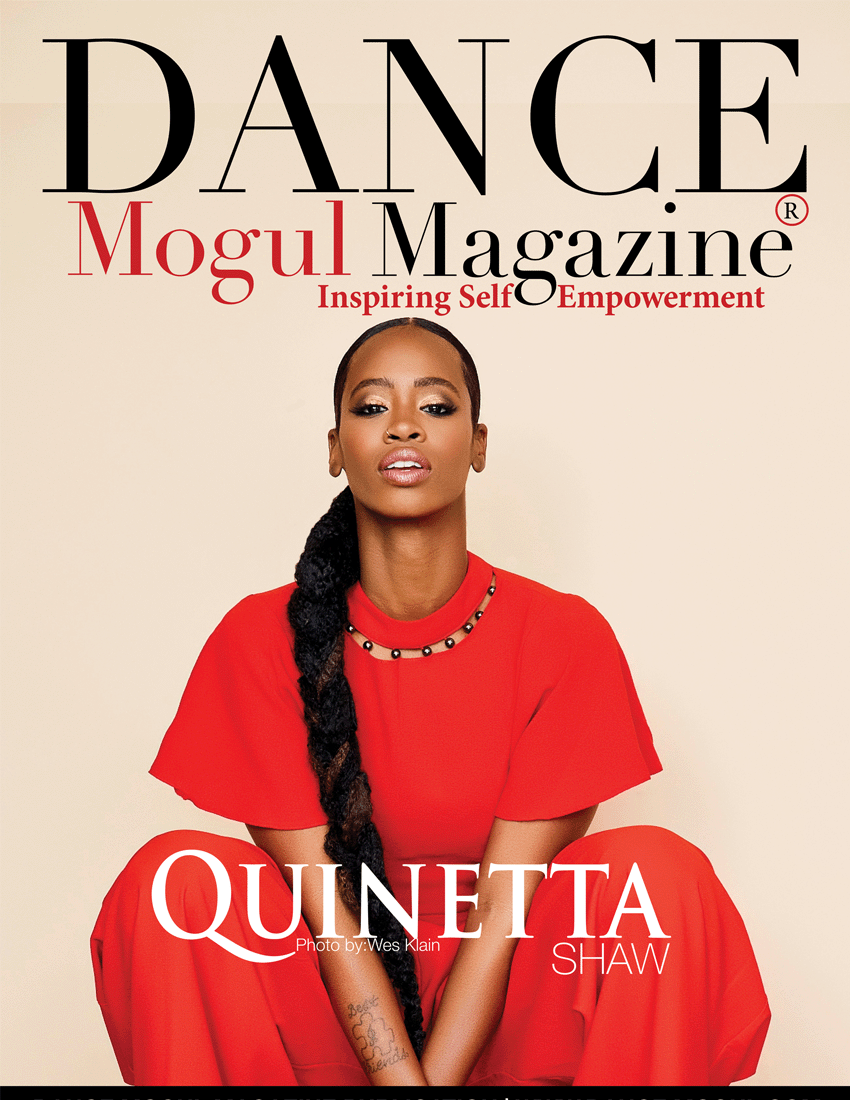 Quinetta Wilmington Shaw
Professional Dancer, Image Consultant
The thought that doing what I love could
possibly sustain the necessities and wants in life inspired me beyond measure; initially. I've been dancing since I could remember. My mom would tell me stories of how I'd sing and dance to the commercials that came on the tw and/or radio. I actually still do that to this day! I was all ways involved in a dance group whether it was in my neighborhood or school. Once I got to college, I came to the realization that professional dancing was an actual career. This "ah ha" moment unlocked fear and allowed me to fully have faith to follow my dreams. Fast forward 10 years later, my inspiration has grown. From that initial foundation, I am inspired to dance to be an example that regardless of your circumstances, if you have faith, work hard, embody persistence and consistency DREAMS DO COME TRUE.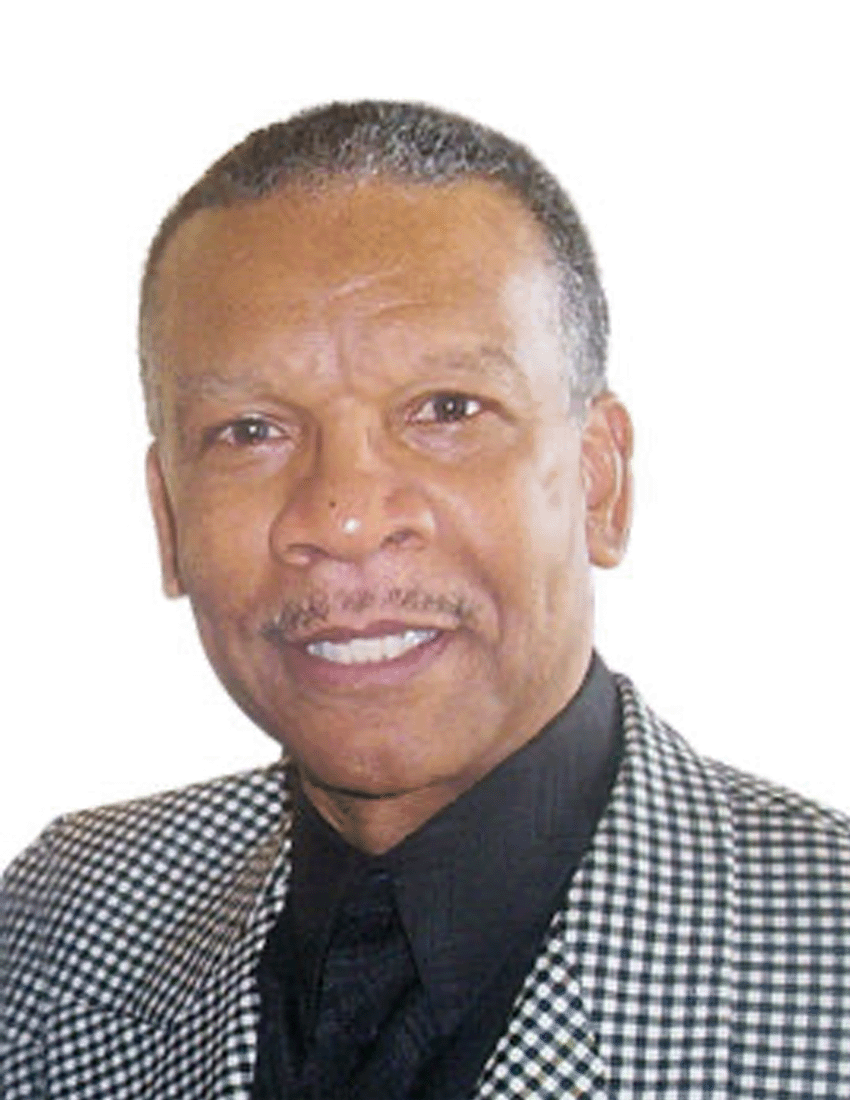 Barry Beckham
Author, Educator, Publisher
Considered one of the most innovative prose writers at work today, Barry Beckham has impressed legions of readers with his novels and nonfiction articles. He has also published college guides for black students and one dramatic work about Marcus Garvey. At age 25, Beckham published his first novel, My Main Mother in 1969, a month after his first published article appeared in Esquire. Begun in his senior year at Brown University, the novel describing a young black man's search for identity received widespread critical acclaim. A year later he was back at Brown — on the faculty this time, where he remained for 17 years teaching creative writing and black literature. After teaching two years at Hampton University, Beckham retired in 1987 to become a freelance writer and book publisher.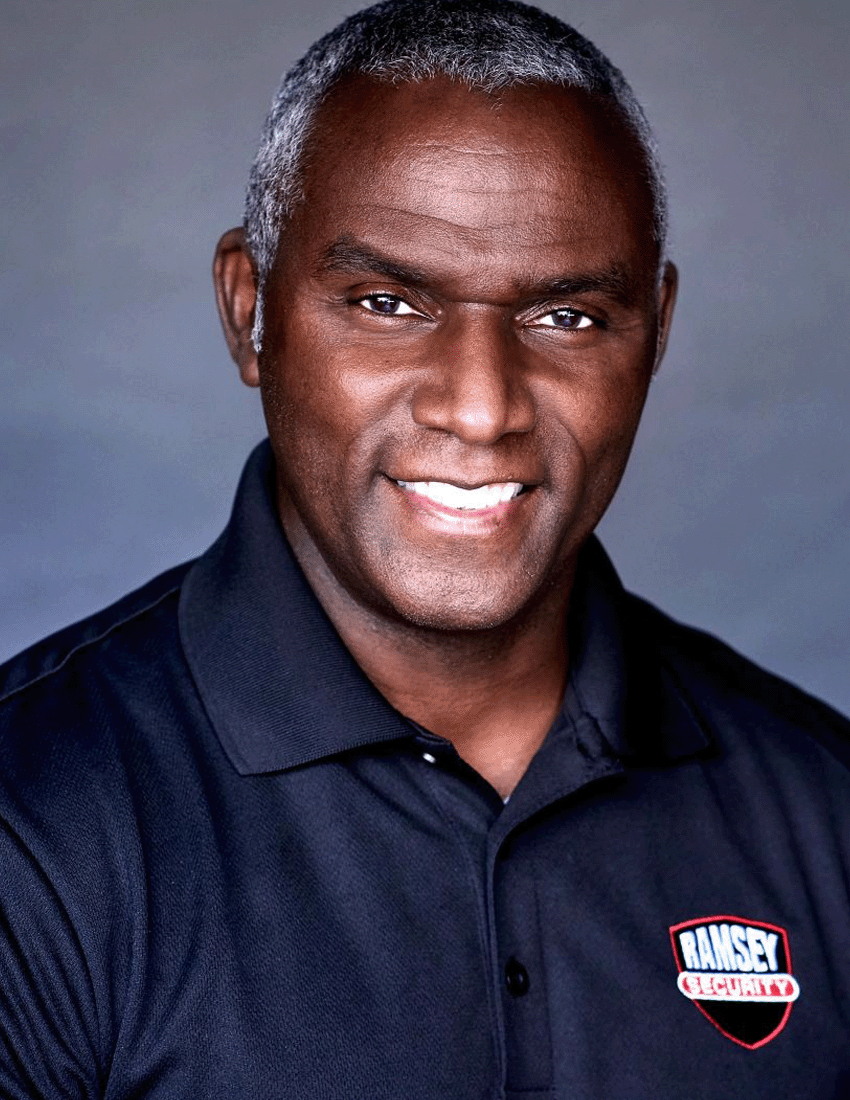 Eric Ramsey
Actor, Businessman, Visionary
Eric B. Ramsey is originally from Birmingham, AL, and is the middle child of nine children. After High School, he began his professional career as a football player with Auburn University, and subsequently he was drafted by the Kansas City Chiefs in 1991. After receiving an injury while with the Chiefs he retired from football, and moved to Maryland. Once in Maryland Eric began receiving offers to model professionally, and act in the television and film industry, and that is when his focus changed from sports to the entertainment arena.
In 2005, Mr. Ramsey relocated to Los Angeles, CA where he quickly found his other talents for filmmaking, writing, and producing. In 2007, Eric wrote and executive produced the short film The Promise, which is based on his own personal experiences with college and professional football.
He then went on to write and produce the short film My Brothar's Keeper, which is also loosely based on Eric's personal life experiences. In 2010, he co-wrote, executive produced and starred in Black Rain. Eric wrote, directed, and produced Unspeakable Indiscretions that is receiving rave reviews throughout film festivals across the country. There is just no stopping this creative genius. While one film is still in the festivals, Eric just recently wrote, produced and directed CainAbel, a modern-day version of the biblical story about Adam and Eve's sons.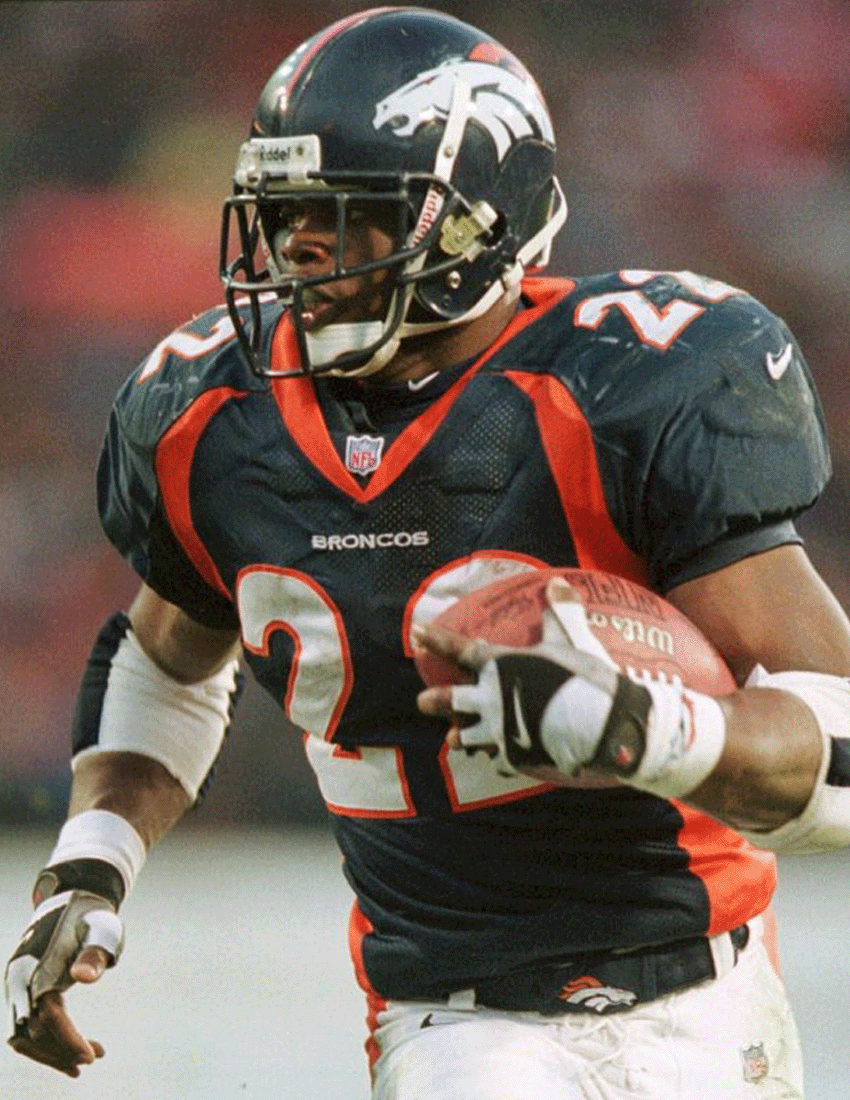 Orlandis Gary
Professional Football Player/ Real Estate/ Coach
Olandis C. Gary (born May 18, 1975) is a former American football running back who played for the Denver Broncos from 1999 to 2002 and the Detroit Lions from 2003 to 2004. He is an alumnus of the University of Georgia and Riverdale Baptist School.
His best season came in 1999 when, replacing an injured Terrell Davis, he rushed for 1159 yards on 276 attempts, a 4.2 yards per carry average, with seven touchdowns. He injured his knee the following season and appeared to never fully recover, as his success was limited in the following years. He was one of many Broncos running backs to have success in Denver's potent run blocking system, along with Davis, Mike Anderson, Clinton Portis, Reuben Droughns, Tatum Bell, Mike Bell, Selvin Young, and Quentin Griffin.
As of 2017's NFL off-season, Olandis Gary still held at least 2 Broncos franchise records, including:
Rush Attempts: rookie game (37 on 1999-10-17 GNB; with Mike Anderson)
Rush Yds/Game: rookie season (96.6 in 1999)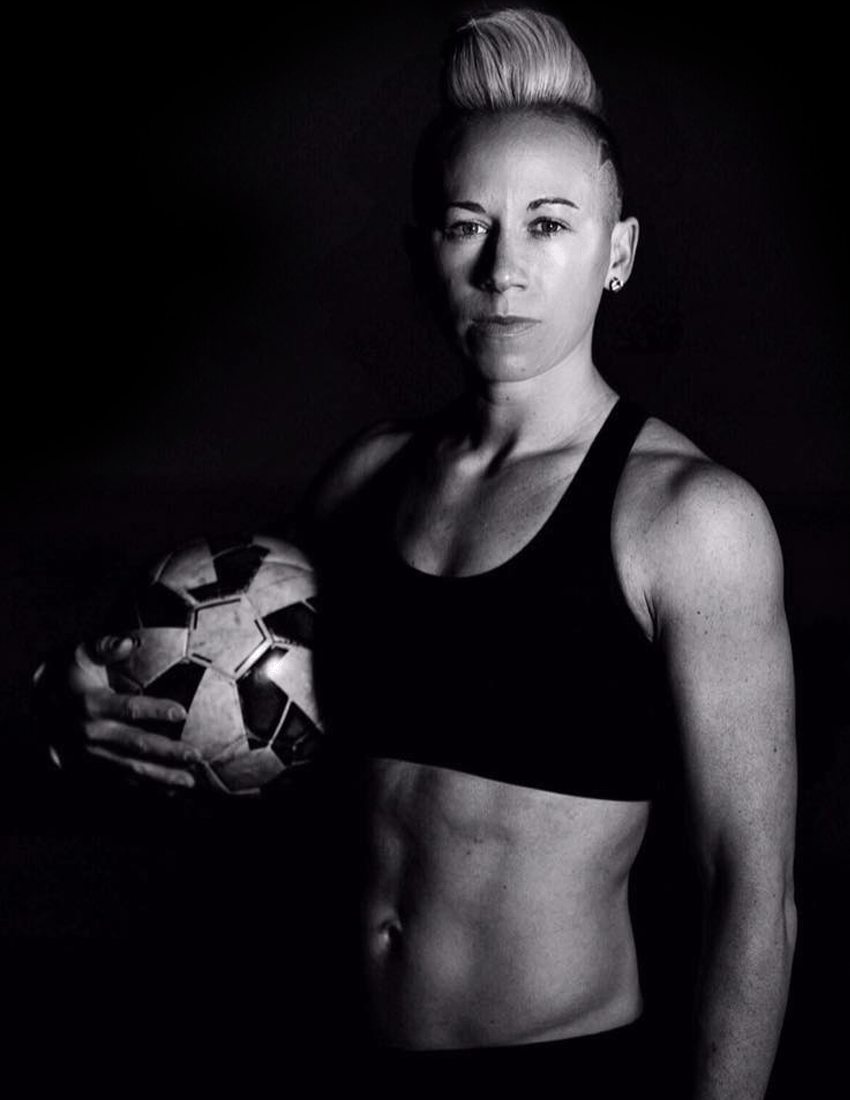 Joanna Lohman
Professional Soccer Player
Joanna Christie Lohman is a retired American professional soccer midfielder/defender who last played for the Washington Spirit of the American National Women's Soccer League. She previously played for the Washington Freedom and Philadelphia Independence. In addition, she served as the general manager of the Washington Freedom Futures, the Washington Freedom Soccer Club's W-League team. Lohman is a former member of the United States women's national soccer team and author of the book "Raising Tomorrow's Champions: What the Women's National Soccer Team Teaches Us About Grit, Authenticity and Winning" that was released on March 3, 2021 by Inspire Digital Media.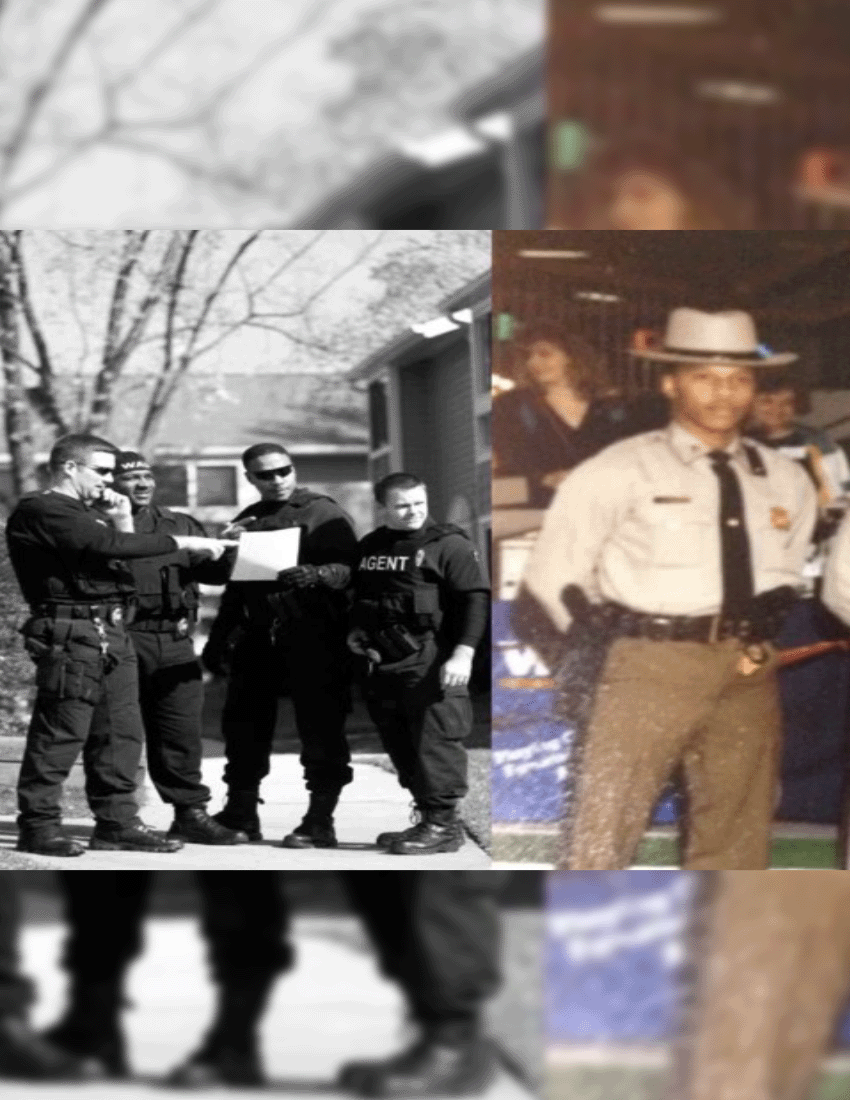 Brian Diggs
Law Enforcement
I've been a police officer for 34 years. I began my career in 1987 with Maryland State Police and I am currently the commander of the Department of Public Safety & Correctional Services Warrant Apprehension Unit. I began my career with the wide eyed hope of arresting the bad guys and making the communities that I patrolled a safer place. Over the years I've learned that policing is so much more than that. Law enforcement today is about bridging the gap that has been built up throughout the years, it's not us versus them; it's let's do this together. At True Colors, equity and inclusion are part of the core values. My hope is to help break down the barriers that stand between our students and law enforcement.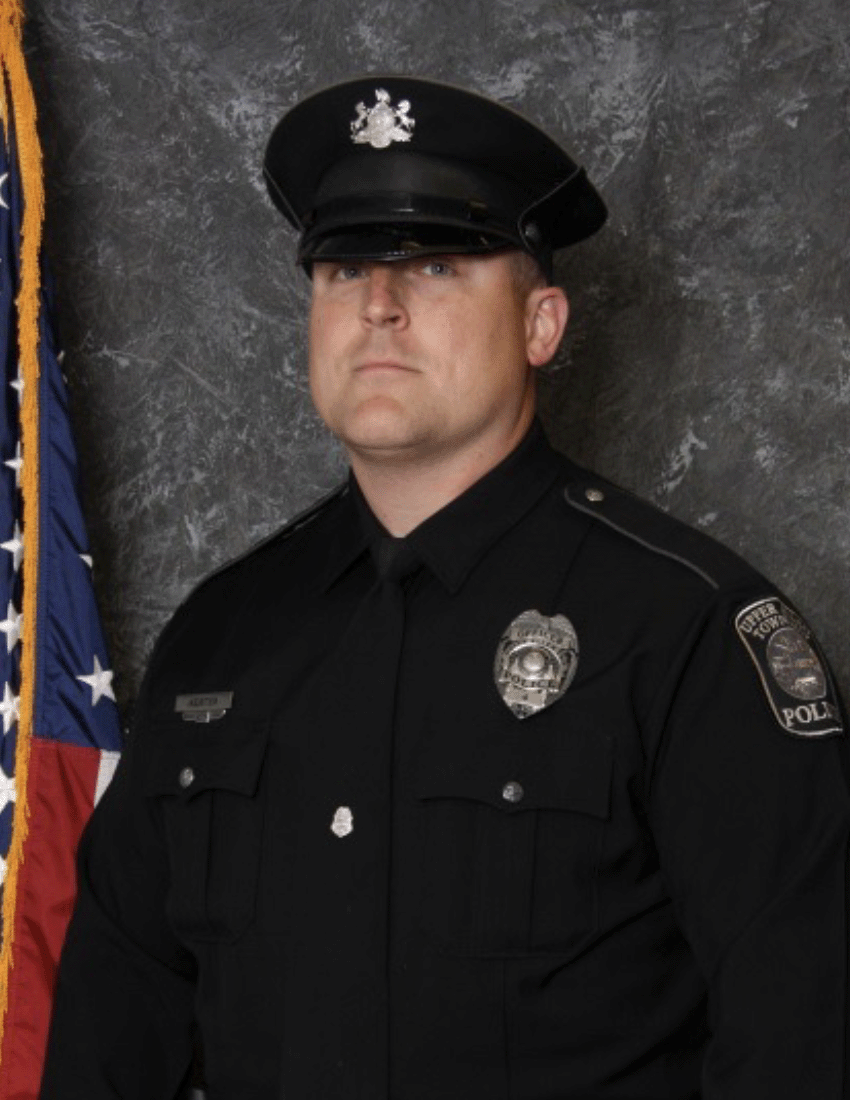 Michael Keister
Law Enforcement
• Born & Raised in Harrisburg, PA
• Bishop McDevitt High School (1998)
• Saint Francis University (2002)
• Bachelor of Science in Sociology and Criminal Justice
• Upper Allen Police Officer since 2004
• 12 years – Patrolman
• 1 year – Cumberland County Drug Task Force
• 7 years – Field Training Officer
• 6 years – Traffic Safety Division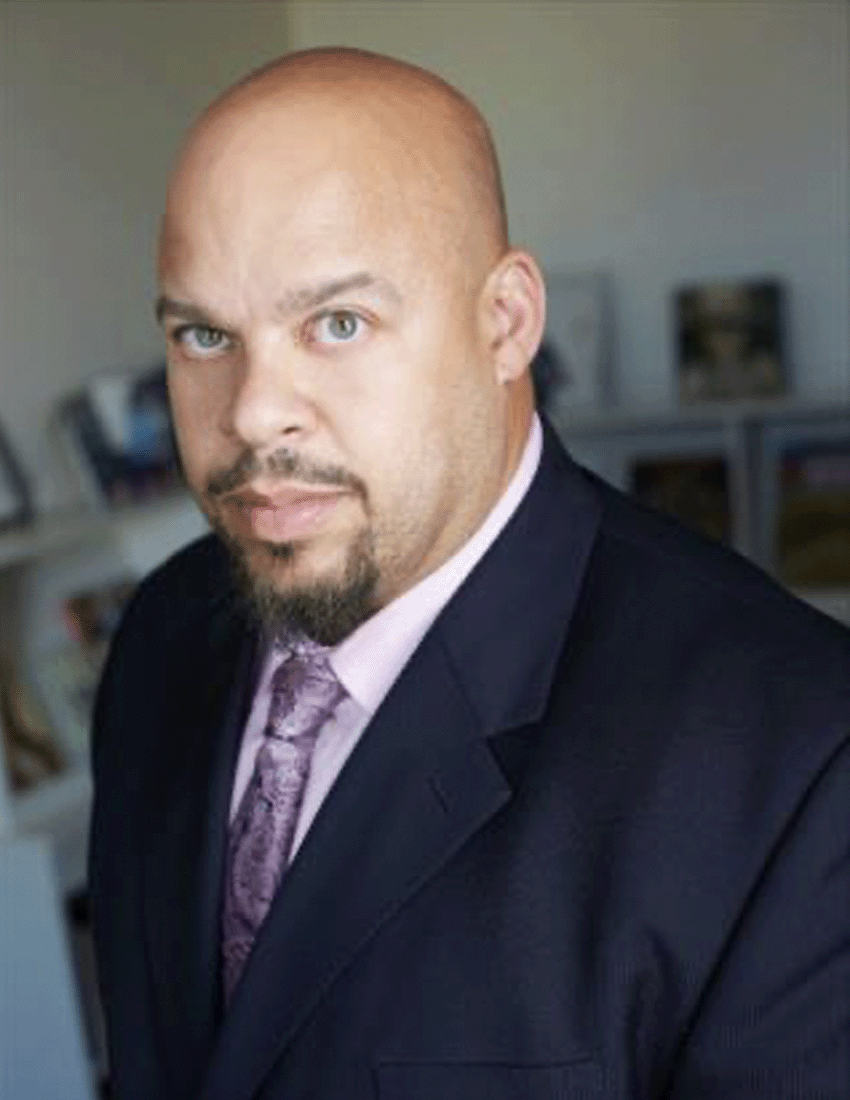 Mark Sturdivant
Education
Mr. Sturdivant believes that growth is the evolution of changing your mindset on a daily basis. Mr. Sturdivant began his academic career by earning his high school diploma from Springbrook High School in Silver Spring, Maryland and earned full athletic scholarship to the University of Maryland, College Park. As a student athlete, Mr. Sturdivant earned many honors Co-Captain of the Terps, 1st team-All ECAC, 1st team All ACC, Pre-season All-American and drafted by Miami Dolphins. He earned his Bachelors of Arts in Family Studies and as a STUDENT-athlete at University of Maryland, he earned a scholarship to attend post-graduate studies at Bowe St. University to obtain his Masters degree in Counseling Psychology. Personal, professional, educational and family experiences have helped shaped him in his current push to change mindsets and be a positive force in today's society. He has served as a school administrator in the DC Public School system for over 15 years and has love every minute of working with today's youth. He has developed his own company STURDI (Success, Takes, Ultimate, Resilience, Determination, & Inspiration) which empowers youth and adults to self-eternalize their own growth potential.
Mr. Sturdivant's favorite quote is: "Good, better, best. Never let it rest. 'Til your good is better and your better is best." by St. Jerome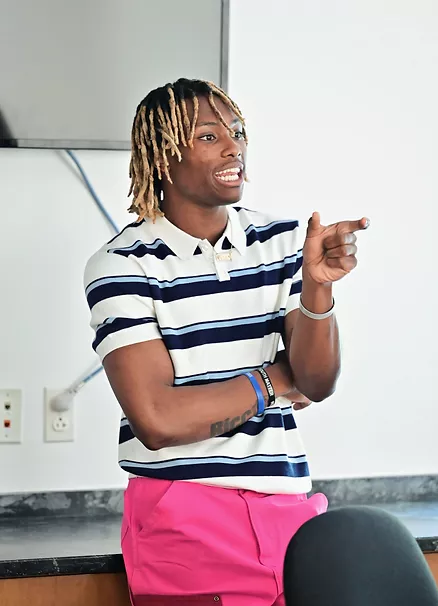 RuQuan Brown
Harvard University (Student, Activist, Influencer, Athlete)
Harvard University student (RuQuan Brown) inspires our True Colors (Steel-High) program. RuQuan Brown is a rising junior at Harvard University, who had no idea that he'd be attending Harvard just 5 years ago. Growing up between Seattle, Dallas, and DC, RuQuan experienced many challenges from gun violence to domestic violence that have developed his resiliency.
RuQuan received 25 offers to attend some of the top schools in the nation, including Harvard, Yale, and Princeton. RuQuan started a clothing line, Love1, after his teammate and stepdad were killed during his high school years. Love1 has donated thousands of dollars to One Gun Gone and families in our communities that are impacted by gun violence.
On Wednesday, RuQuan shared his story and inspired our TRUE COLORS group with powerful message on LOVE, resiliency and faith. His message is REAL because his story and background mirrors many of our students so they can relate to his message.
www.Ruquanbrown.com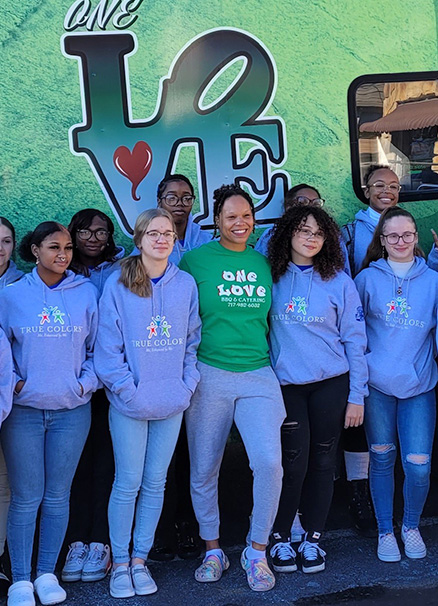 Alisha Jones
One Love BBQ / Owner & Catering Manager
Alishaa' is also a 2005 SHHS graduate having completed degrees in Forensic Psychology, AS, Applied Psychology, BS and Clinical Psychology and Counseling, MS. Alishaa' was the district therapist for Steel-High from 2018-2020. Alishaa' spent 5 years as a cheerleading coach as well as a tutor for the district. She utilizes her joy for food to create drinks and desserts that make you feel like home. She and Quintin have 4 children and spend their time traveling and enjoying good food.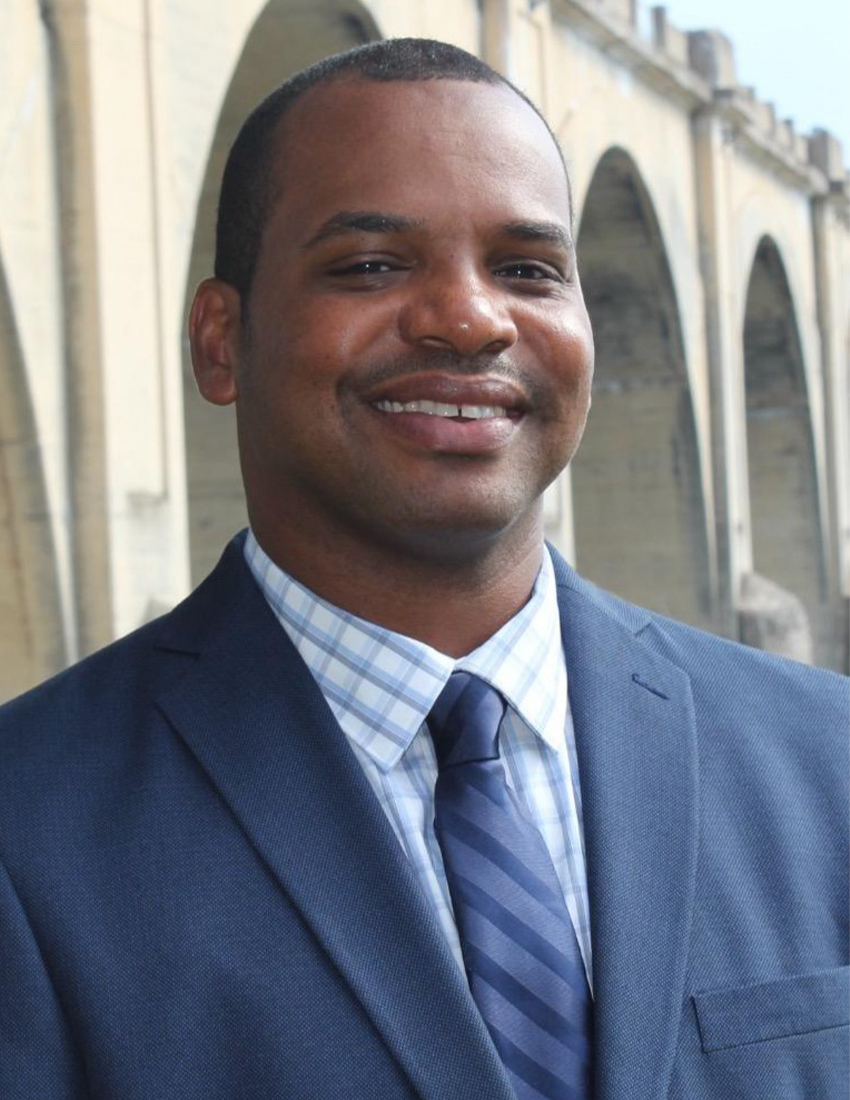 Tremayne Terry
Business Owner / Entrepreneur
A2Z Diversity Solutions' CEO, Tremayne E. Terry has over 10 years of success in growing a minority business enterprise (MBE) firm and developing small diverse business programs for public and private entities. With a history in state & local government, and public infrastructure, Tremayne is a proven leader when it comes to forging partnerships for businesses and organizations. With demonstrable work in business diversity and strategy development, Tremayne is a proven leader in this field.

 

His goal is to provide clients with cutting-edge solutions

.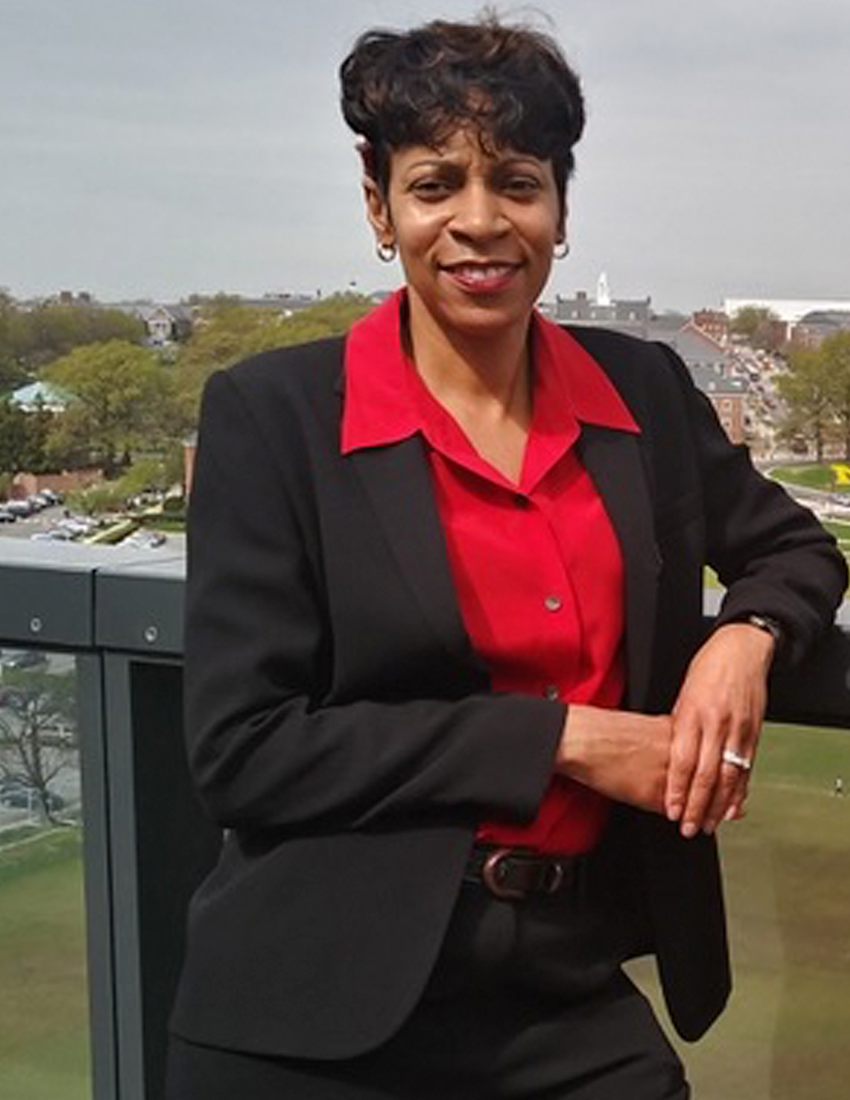 Marchelle Payne-Gassaway
Education Professional
Marchelle Payne-Gassaway is a Virginia native, and an accomplished higher education professional. Payne-Gassaway enjoys mentoring students along with her work in higher ed. In addition, she derives a great deal of satisfaction in overseeing a foundation that provides assistance to various groups, including marginalized college-bound students, support animal welfare advocates, and individuals experiencing food insecurity. Payne-Gassaway also enjoys a career as a personal trainer, training young athletes and adults seeking a healthier lifestyle.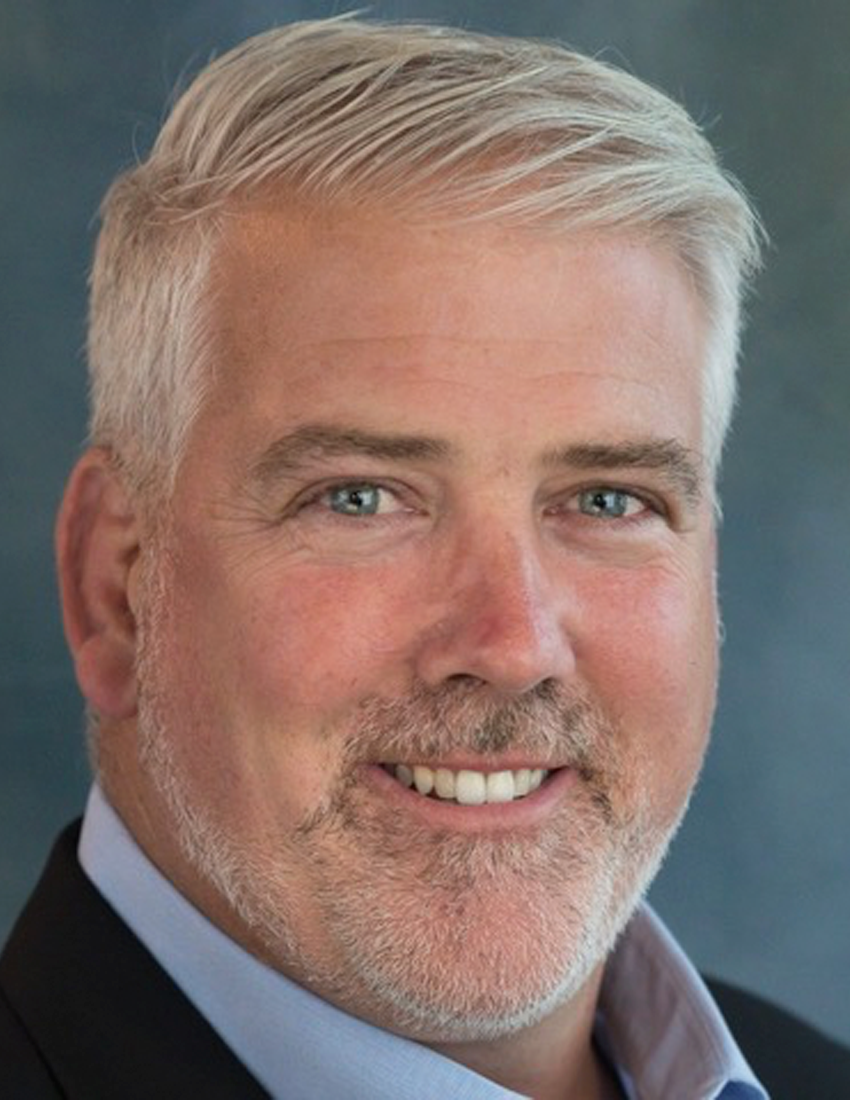 John Burns
Technology Entrepreneur / US National Team Rugby Player
John Burns grew up as the youngest of seven children in Rockford, IL then moved to Lancaster, PA for high school. He was recruited to play college football but ultimately played rugby at the University of Maryland where he got his degree in Mechanical Engineering. After college he worked as an IT consultant in both the DC area and in San Francisco. He continued to play club and territory select side rugby in both DC and the Bay Area and was named to the US National Team in 1998 and 1999. He played rugby on tours to Europe, Australia, Canada, and Bermuda.

John was blessed with his first of 3 children in 2002 and co-founded Beach Street Consulting in 2004. Beach Street took pride in developing young talent and for a lively culture. John worked with his partners to successfully sell the company to a strategic buyer in 2015. He now works as a Sr Federal Account Manager at Ivanti, Inc. and also, as a partner in a Private Equity group, Braes Capital, who has a portfolio in the Federal Cyber-tech and celebrity-owned wine industry.

He enjoys historical novels and travels with his wife, Alicia, and kids. He continues to play basketball, golf, and coach and believes that the key to live is having fun everyday while working and learning.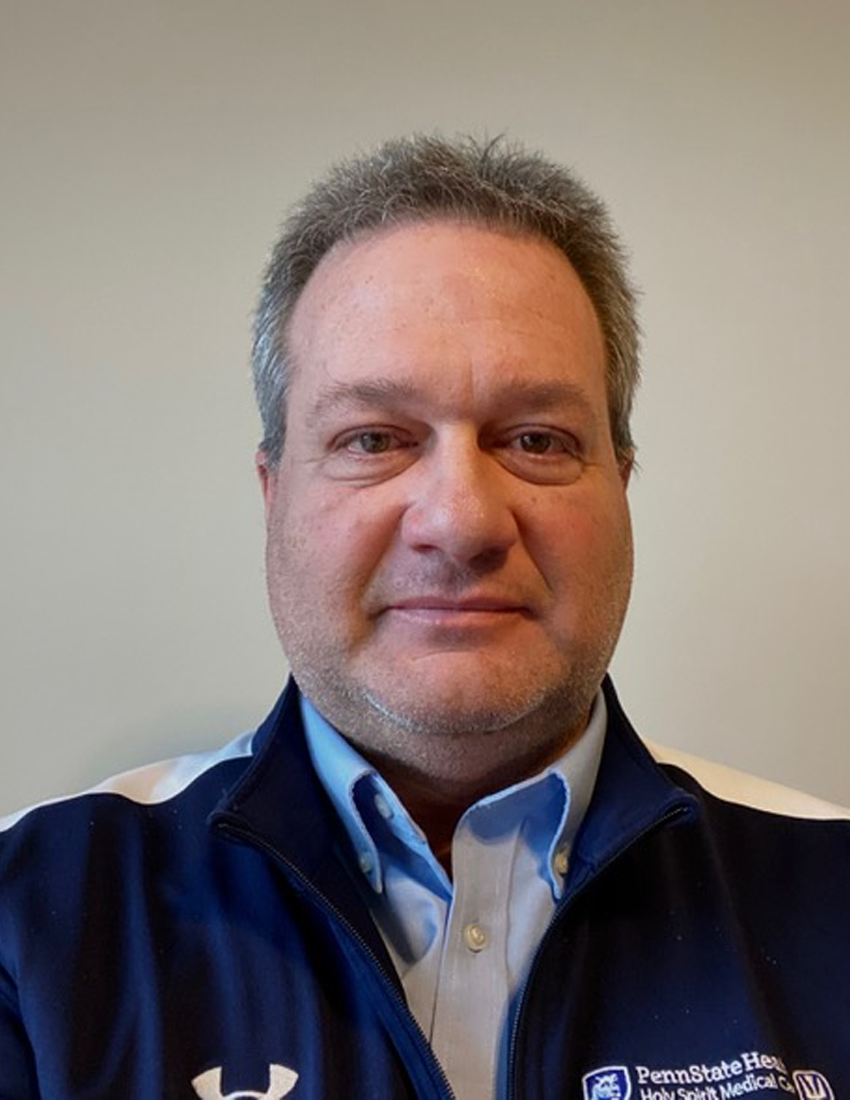 Scottie Thomas
Mental Health Professional
Scotte attended Penn State University where he earned his bachelor's degree in Psychology in 1987. Immediately following graduation, he began his career working in a residential facility with children and adolescents struggling with significant behavioral and emotional issues. This residential setting served kids who were removed from their biological families, and often bounced from one foster home to another, before finally being placed in residential care.
In 1992, Scotte entered the mental health field by taking an entry level Intensive Case Management position at the Helen Stevens Center in Carlise. This allowed him to work more closely with children and adolescents who suffered from identified and debilitating mental health disorders. During this time, Scotte became Pennsylvania's first Therapeutic Staff Support (TSS); a program where mental health professionals would support families by going into the family's home environment, to initiate structure and rules within the home, with the intent of better managing the child's behaviors. The TSS would not only guide and teach the parents how to prevent their child's crises, but also be on hand to help the parents deal with outbursts as they were happening.
In 1994, Scotte transitioned to Holy Spirit Hospital in Camp Hill, where he continued to provide Intensive Case Management services to children and their families. Over time, he expanded his experience by working with mentally ill adults and elderly clients. By 1999, Scotte became the case management department supervisor where his department served hundreds of clients with serious and persistent mental illnesses throughout Cumberland and Perry Counties.
Currently, Scotte is the managing supervisor of 4 separate Targeted Case Management programs at Penn State Health – Holy Spirit Hospital's Behavioral Health Center: An Adult Intensive program, a Child and Adolescent program, a Maternal Assistance Program for pregnant drug-addicted women, and a Forensic program for the mentally ill who are incarcerated or caught up in the legal system. With over 36 years of experience working in the Mental Health field, his 4 programs are currently responsible and support approximately 220 of the most significantly impaired mentally ill patients in Cumberland and Perry Counties. Specifically, Scotte supervises 16 mental health and drug and alcohol case managers who work in the community providing their services in patient's homes, group homes, schools and in prisons. He has been part of the creation of the Cumberland County Drug and Mental Health Specialty Courts. Scotte is also an active member of the Cumberland/Perry Drug and Alcohol Commission's Advisory committee.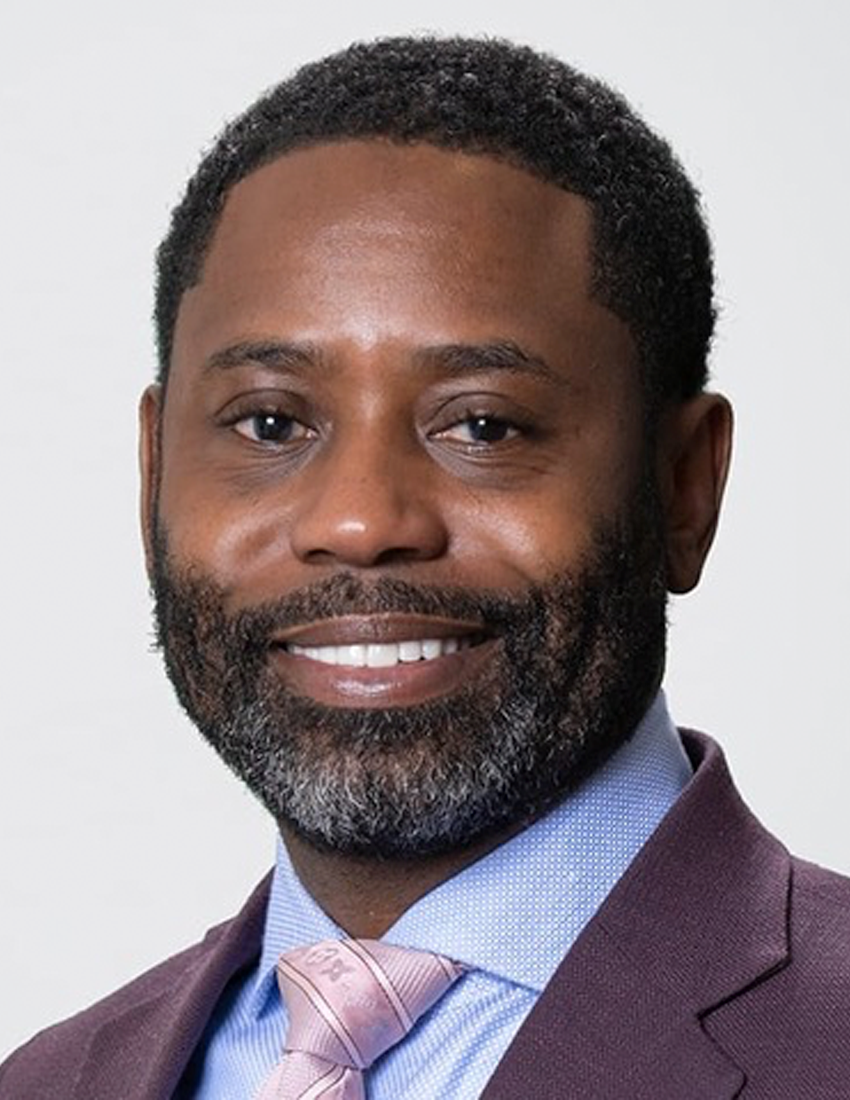 Richard Harris
Attorney
Richard Harris is labor and employment attorney in Holland & Knight's Philadelphia office. Mr. Harris has built his reputation as a lawyer who does his utmost to secure optimum outcomes for his clients. A natural consensus builder of rare diplomacy and tenacity, he is a gifted advocate whose keen legal mind and narrative mastery make him a formidable opponent in a courtroom.

Mr. Harris represents Fortune 500 companies in multistate litigation, has served as a first-chair trial lawyer for more than 50 jury trials in state and federal court, and is recognized as a leading authority on trial advocacy. He is known for developing well-tested trial strategies that are grounded in his primary commitment to maximize value for his clients by considering and evaluating all possible outcomes with imagination, tact

and discretion.

 Community Commitment: Mr. Harris has a profound belief in the value of defining and investing in community wealth for the benefit of all. He is on the board of The Best is Ahead Foundation, board of trustees for the Southwest Leadership Academy Charter School, Saints John Neumann and Maria Gorretti High School, and the Arden Theatre. He previously served on the Philadelphia Bar Association's board of governors and the Philadelphia Convention and Visitors Bureau.